HELENA & JERRY WAWA, POLAND
Obsługa operatora w Armenii jest bardzo dobra i rzeczowa, kompetentne i sympatyczne panie zapewniały dobrą atmosferę, były bardzo opiekuńcze i życzliwe. Fachowa praca pana kierowcy również zasługuje na uznanie.
Dziękujemy za umożliwienie nam zwiedzenia pięknego i uroczego kraju z biurem Phoenix z Armenii. Milo było nam wspólnie podróżować po kraju w towarzystwie uroczych przedstawicieli biura turystycznego. Mieliśmy okazję poznać obyczaje i historię Armenii. Przykro nam, że przygoda szybko się skończyła, ale być może zobaczymy się w przyszłości.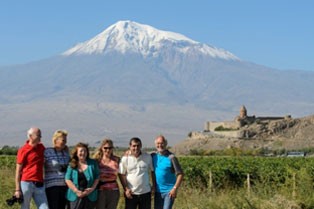 FAMILIE RAINER, AUSTRIA
Bestens organisiert! Fahrer und Reiseleiterinsind sehr aufmerksam und fürsorglich! Hervorragendes Wissen der Reiseleiterin, die uns Armenien vor der besten Seite näher brachte. Fahrer hat uns auch sehr sicher und ruhig durch das Land geführt. Kein Wunsch blieb unerfüllt. Auto war bequem.
Die ausgewählt Reiseziele waren representativ für Armenien. Wir hatten von Norden bis zum Süden hervorragende Moglichkeiten die reichhallige Kultur die Vielfalt Kennenzulernen. Der Hotelwechsel war optimal. Nairi hotel war ausgezeichnet mit gutem persönlichem Service. Hotel Best Western war OK. Die Menschen sind ausgesprochen freundlich und hilfsbereit! Wir haben uns stets sicher gefühlt.
KIM JUN SOOK, SOUTH KOREA
Hello Karine,
I'm so busy these days, that's why I'm sending you my thankfulness now. I was really happy, when I spent the time in Armenia with my group and if I have the chance, I want to go back to there. I hope you would be happy and God bless you. I'll miss you ~~
SERGIO NOGUEIRA, PORTUGAL
The tour went very well and we liked the guide and the drivers. About the hotels we liked mostly the one in Goris which was very nice and with good food. Gayane was a very good guide, sympathetic and with good knowledge of Armenia and English language.
Thank you and regards,
Sérgio Nogueira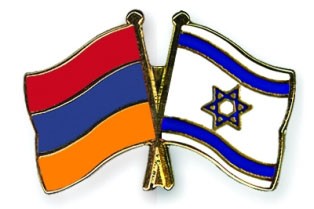 HILA LOYA, ISRAEL
The visit to Armenia was great. It was very well organized. The driver was really courteous and he drove carefully and was able to assist us with any question. The car was really comfortable. Your hotel choices were excellent. We loved the Berlin hotel. We enjoyed at the Ani Plaza hotel in Yerevan, and the best place was definitely at Yenokavan. Irena is lovely host, the place is fantastic, the food was very good and we enjoyed it very much. All during the entire trip has been just great and we will definitely recommend you to our friends. Thank you very much for everything again!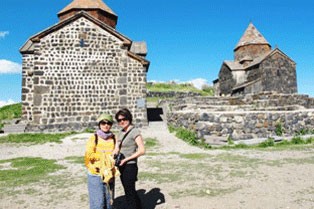 HYUNSOOK, SOUTH KOREA
I'm Hyunsook and I was a member of the Korea tour group. Thank you for everything. Our guide smiling and her kindness made me happy on my travelling. Even though I bothered her asking for taking photos of me, she always smiled and was willing to do them. Thank you so much and be happy.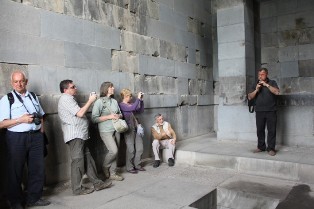 BIELECKA ANNA, POLAND
Ochen' ochen' serdeczno blagodarny za neobyczajnuju krasiwuju Armeniju, kotoraja pokazała nam prewoschodno, professionalno i z glubiny serdca "nasha" Karina. Gruppa 30 czelowek iz wsey Polszi (Warsaw, Krakow, Poznan, Gdansk, Wroclaw i drugie) eszie raz blagodarit i krepko celuet.
Priglaszaem v Polshu!
KOREA DAN TEAM, SOUTH KOREA
Our Korean group has visited Armenia, as it was our last destination in "Azerbaijan, Georgia and Armenia" tour. We have a great time and enjoyed our travel very much. Armenia is very hospitable and welcoming and we love Armenia. Thank you for everything.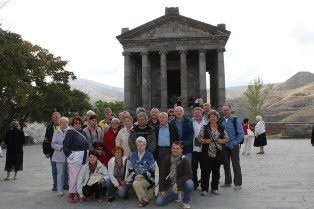 POLAND GROUP
Ogromnoe spasibo za prekrasnuyu organizaciyu tura i pokaza Armenii. Nashey gruppe ochen' ponravilos, tol'ko ploxo, shto bilo tak malo dnei.
GAO YE, CHINA
I have been in Yerevan with group from China and I have enjoyed my stay in Armenia. Thank you to Phoenix Tour for the excellent arrangements and for professionalism.