Tsaghkadzor
TSAGHKADZOR
Tsaghkadzor ("The Gorge of Flowers" in Armenian) is a spa town and a popular health resort in Armenia, located 60 kilometers north of the capital Yerevan in the Kotayk Province. Surrounded with alpine meadows, the town is situated on the southeastern slope of Mount Teghenis, at the height of 1,841 meters above sea level (which is 10 meters below the highest ski station of French resort Courchevel). Tsaghkadzor is surrounded by the Tsakhkunyats Mountain Range from the west, and the town of Hrazdan from the east. Top skiing point is located at an altitude of 2,819 meters, from where opens the spectacular views of Lake Sevan and the Mount Ararat.
Back in the Soviet days, Tsaghkadzor has been developed as a major spa town, health and ski resort, intending to attract a large number of tourists. After the independence of Armenia, Tsaghkadzor entered a new era of redevelopment starting from 2000. The lifts and other sporting facilities that were originally built to prepare Soviet athletes for the 1988 Winter Olympics, were fully modernized, with the old lifts being replaced by the new ones, manufactured and operated by Leitner Group (Italy). With the foundation of many luxurious hotels and sanatoriums, the town became a major winter resort attracting a large number of ski and snowboard enthusiasts from all over the world, to become one of the most developed tourist destinations in Armenia.
It's true that Tsaghkadzor offers you pristine, untouched surroundings, but it also comes with historical attractions that never fail to amaze tourists. The architectural complex of Kecharis is the highlight of the town, comprising three churches and three chapels dating back to the 11th century.
Visiting TSAKHKADZOR is on the itinerary of the following tours: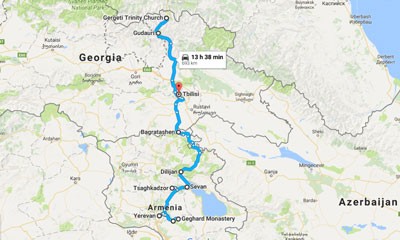 Close Map View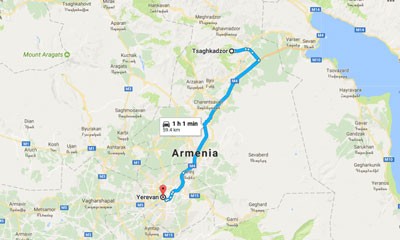 Close Map View