Areni-1 Cave
ARENI-1 CAVE
This site was 'discovered' in 2007 and was excavated by Armenian, Irish and American archaeologists. What they discovered was astounding. A sizable working winery that dates back 6,100 years! The winery consists of fermentation vats, a wine press, storage jars, pottery sherds, and is believed to be at least a thousand years older than the winery unearthed in Judea and Samaria in 1963, which is the second oldest currently known.
Just as equal a thrill was the discovery of an almost perfectly preserved leather shoe (currently the oldest piece of leather footwear known on the planet). This was dated back to about 5,500 years old. The shoe is now on permanent display in the History Museum of Armenia in Yerevan.
The exact identity of the people who lived in the region at the time is not known, although some researchers have postulated that they may have belonged to the Kura-Araxes people and added that they may have been very involved in trade
And once you leave the cave, you can stop by for some delicious wine at the Areni Wine Factory, where their focus is on a number of products including wine made from the local Areni grapes, fruit wines and various brandies and vodkas.
Visiting ARENI-1 CAVE is on the itinerary of the following tours: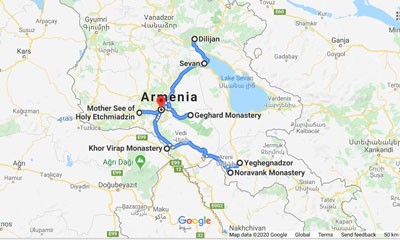 Close Map View
Close Map View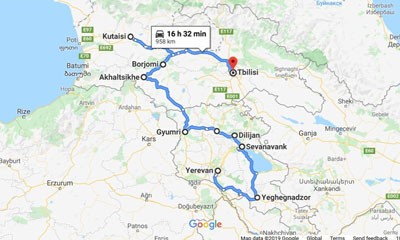 Close Map View