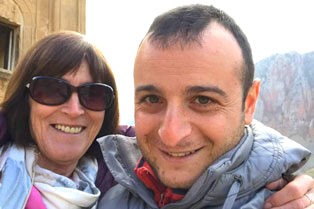 JAN JENNINGS, AUSTRALIA
Dear Vahagn from Phoenix Tour Armenia,
Thank you so much for the past few days in Armenia. It has been wonderful for me!
Jan
ESTONIA GROUP
The trip organized by Phoenix Tour Armenia was carried out at a high level. We have received a comprehensive overview of Armenian history from the ancient Urartu state to this day. Beside that we could travel with Air Tram in Tatev, taste wine in Areni village and brandy in Ararat factory. The great experience was a three-day bus ride in the mountainous regions of Armenia.
Our trip was held on the week when the Great Son of Armenia Charles Aznavour died. This gave a special emotional staining to our visit - the colorful fountains on the Republic square played his songs throughout the whole week. The Armenian people's attitude to the singer's decease was very touching.
Both, the guide Shushanik Kostandjan and the bus driver Armen, were highly appreciated by all 12 members of our tourist group. It was exceptionally sympathetic when Shushanik always turned to the travel community, using the word "druzja". Her explanations on Armenian history and various sights were well thought out and thorough. She always left us enough time for independent sightseeing.
The bus driver, however, made a miracle when he was able to drive us through the traffic jam along the paths to the Saghmosavank monastery. Also, on narrow and occasionally very holey mountain roads, he showed a firm hand and a cold nerve - we all could feel ourselves very safe in the bus he was driving.
Accommodation in Jerevan Hotel Silachi was on the very high level, the hotel staff friendly and professional, breakfast varied and tasty. The hotel "Mina" in Gori also had a good level. On the other hand, in the hotel Blue Sevan we could felt the spirit of the Soviet era. Although the fresh fish caught from Sevan for dinner was delicious, then the breakfast offered at this hotel was very poor. It may not be coincidental that, after visiting this hotel, several tourists suffered from indigestion.
So, I arrived at the critical side of the feedback, which will surely be of more interest to you than the praises. If the preceding very likely represents the common position of our group, then following remarks belong personally to me.
The travel program was very tight, at times even tiring. Perhaps this was the fault of the order provided by the Phoenix Tour's Estonian partner. Of course, monasteries and churches have an important place in Armenian history, and each one is special. However, for the average tourist, seven different churches / monasteries are not much different from each other. Rather, into the program could be included something related to contemporary Armenian culture and society. Surely there would have been people in our group who would have been interested in visiting a concert, theater or museum / gallery.
A bit more would have liked to hear and see what is related to the recent history of Armenia - how Armenia has been developing since 1991, when the state, like Estonia, regained its independence. In Estonia, tourism groups are usually able to visit either a parliament or a government building, where they are introduced with political developments. Of course, for all people of Estonia, the fate of Nikol Pashinyan's government is now at the center of attention and they look at this with great sympathy.
These are just a few thoughts and suggestions that could be considered in the future, but they did not have to be part of our program of course. In fact, according to the program prepared for us, our travel arrangements were carried out at a very high level. I and my companions were very pleased with the trip.
Շնորհակալություն !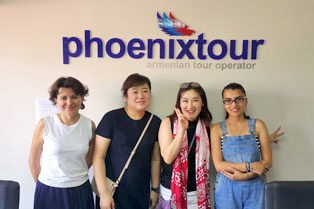 YEJIN LEE, SOUTH KOREA
Dear Karine,
Hello-greetings from Korea.
I came back to Korea and am writing this email to give you the proper thanks. It has been a amazing, perfect trip. Ara-the driver was a wonderful guy who not only gave us a transportation and explanations, but also tried to help us no matter what happened. Thanks to you, Ara, and other staff in your agency, we now feel like Armenia is a very close country. I definitely recommend a trip to Armenia to many people I know.
The only things I feel less amazing were as below, but once again the trip was great and things I am about to mention was tiny. So no offense!
1. The winery in Areni was quite disappointing. It was barely a winery but a tiny store. If you recommended a bigger one where we can look around cellars and listen about how their wine is made, it would have been much greater.
2. The local guy who took us to the "Symphony of Stones" in Garni was quite rude. At the "Symphony of Stones", we asked him if we could get off the car and take some pictures and he said, "If you do, you walk 600 m and come back." We got off and took some pictures at the end, but what he said sounded like a threat since he was a stranger to us. Mom and Dad said, "only if Ara was here!" And I felt the same.
Other than these, we were happiest people in Armenia all the time. Thanks again. And I hope to see you again someday!
Best,
Yejin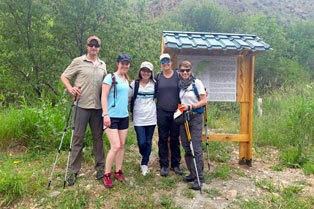 JOHN, LIZ, JEN & JORJANN, USA
We just had the most amazing and memorable trip with Sahakanush and Gagik all around Armenia. Every place we went was beautiful and we learned so much about the country, people and history. We could not have asked for a better guide - Sahakanush was a phenomenal guide and answered all our questions. She taught us so much about Armenia and showed us amazing hospitality.
It is difficult to say our favorite part because we enjoyed everything. However, our favorite experience was our day at the Gnishik National Park. The jeep drive through the park was AMAZING and unforgetable. We 100% recommend this trip to everyone who is adventurous and active.
The hike was gorgeous and we had a wonderful local guide here as well. It was fascinating to see the Bezoar goats and understand the conservation effects involved to protect these endangered species.
Our favorite hotel was the Silachi Hotel in Yerevan. Our least favorite was Noy Resort, because there was a baptism party at the hotel so service was not as good as we have come to expect in Armenia.
We have truly had the most incredible experience in Armenia. Thank you for organizing everything and providing us such fantastic guide, driver and local guides. Our trip was a once in a lifetime, beautiful, journey and we will never forget it!
ROBYN SUMMERHAYES, AUSTRALIA
Just a quick note to say I really enjoyed my recent tour of Georgia & Armenia. Really loved the countries and wish I had had more time. Vahagn was very good and looked out for me.
Regards
Robyn Summerhayes
АНТОН ГРИШИН, МОСКВА, РОССИЯ
Карина, добрый день. Вообщем все хорошо. Группа в восторге. Хорошие отзывы о поездке. Водитель отличный. Гид еще лучше. Авиабилеты бы подешевле! Вообщем спасибо. Будем еще агитировать в Армению туристов!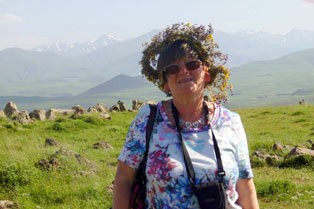 ZSUZSA KUCSKA, HUNGARY
Great organization, excellent bus driver, prepared, nice tour guide, delicious dinners, good hotels. The country is magical! Thank you.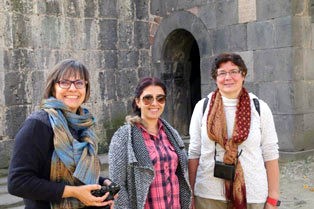 GERALD, ESTHER AND WENDY, CANADA
It truly was a wonderful time to visit and explore your part of the world. You provided knowledgeable guides and drivers, which really helped out with our big adventure. From Mestia in the Svaneti, to Stepenakert in Artsakh, it was always an eye opener.
To you and your wonderful crew, a very Merry Christmas and a fantastic New Year!
Gerald, Esther and Wendy
DANIEL & RALITSA TSVETANOV, BULGARIA
Dear Phoenix Tour,
Thank you for an amazing trip. Our driver Ara was such a kind and patient person and made our tour unforgettable. Thanks a lot!
BUDAPEST ARMENIAN COMMUNITY, HUNGARY
Dear Phoenix Team,
On behalf of the Budapest XI District Armenian Minority Community we thank you for the organization of our pilgrimage tour in Armenia!
Hegedüs Annamária