Alphabet Park
ALPHABET PARK
The Armenian Alphabet Park is located near Artashavan village, in the Aragatsotn Province of Armenia. In 2005, the Armenian alphabet celebrated its 1600th birthday. In commemoration, it was given a gift of 39 giant, carved Armenian letters, strategically placed near the final resting place of the man who created the alphabet, Mesrop Mashtots.
Set against the backdrop of Mt. Aragats, the letters and a statue of Mashtots pay tribute to the complex and unique language, a national point of pride of Armenia. The complex also includes other monuments to the great Armenian thinkers. All the statues and letters are made of Armenian tufa.
When Mashtots began working on an Armenian alphabet, it was under great pressure so that it could be used to create a Bible for the newly Christian kingdom. Elegantly planned, Mashtots laid out the structure of the alphabet around the religion.
He made the first letter A, which was the first letter in the word Astvats, or God, and the last letter K, which began the word Kristos, Christ. He then put the finishing touches on the last 36 letters and his system has been used ever since. Three more characters were added during the Middle Ages, bringing the number of letters in the present-day Armenian alphabet to 39.
The Armenian alphabet is still in use, as it has proved remarkably durable, surviving a carousel of empires, vast migrations and even genocide. It is used in Armenia, Javakhk region (Georgia), Nagorno-Karabakh, and in communities of the Armenian Diaspora around the world.
Visiting ALPHABET PARK is on the itinerary of the following tours: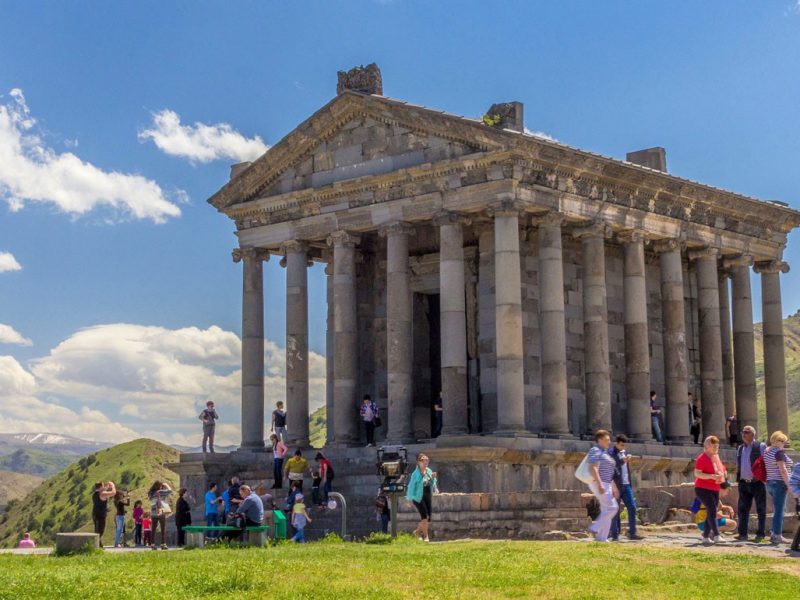 Close Map View