Goris
GORIS

Goris is a town in the southern Syunik Province of Armenia, located in the valley of river Goris (or Vararak). Goris is 254 km away from the Armenian capital Yerevan, and 67 km from the provincial center Kapan. It is supposed that the name Goris is derived from the Indo-European prelanguage words "Gor", meaning a rocky place.
The humankind has settled here since the Stone Age. Goris was first mentioned in the history of the Urartian period. King Rusa I (8th century BC) left a cuneiform, where he mentioned that among the 23 countries conquered by him, "Goristsa" country was one of them.
Goris is an inevitable stop between Armenia, Nagorno-Karabakh and Iran. Boasting fine stone houses with arched windows and balconies on tree-lined avenues, a couple of museums and a busy farmers market - Goris is a great place for strolling around.
The surrounding mountains are famous for their medieval cave-dwellings carved out of the soft rock in the southern and eastern portions of the township. It's worth making a trip to the cave city on the other bank of the river and admire the majestic sets of volcanic pillars, that spear through the steep grassy slopes above town. Goris is also known for its variety of homemade fruit vodkas, including the deliciously potent Mulberry and Cornelian cherry vodkas.
Visiting GORIS is on the itinerary of the following tours: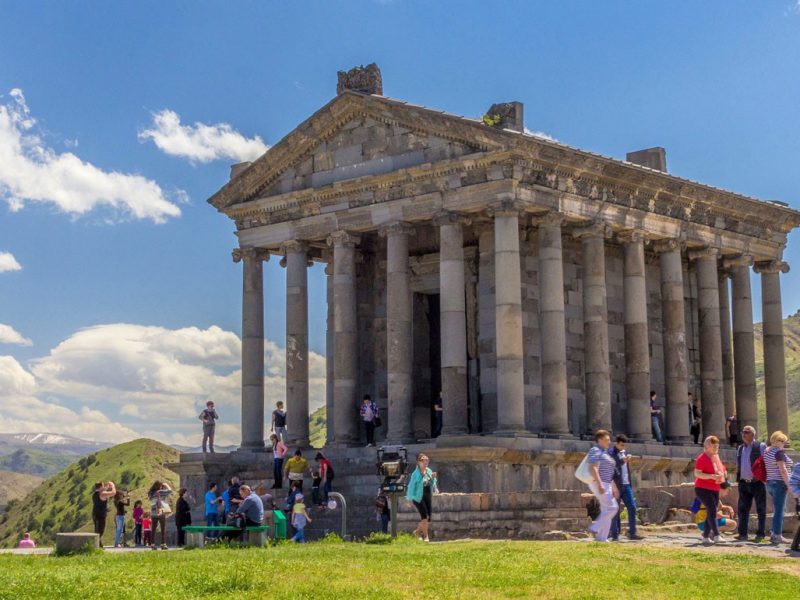 Close Map View