Gyumri
GYUMRI
Gyumri is the second largest city in Armenia and the capital of the Shirak Province in the northwestern part of the country. Gyumri is located 126 km north of the capital Yerevan in the central part of the Shirak Plateau. It has an approximate height of 1,550 meters above sea level.
The area of modern-day Gyumri was known as Armenian Kumayri during the period of the Kingdom of Urartu. Historians believe that Xenophon passed through Gyumri (then Kumayri) during his return to the Black Sea, a journey immortalized in his Anabasis.
In 1501, most of the Eastern Armenian territories including Kumayri were conquered by the emerging Safavid dynasty of Iran. Gyumri and the surrounding territories became part of the Russian Empire during the Russo-Persian War between 1804 and 1813. The Russian poet Alexander Pushkin visited Gyumri during his journey to Erzurum in 1829.
In 1837, Kumayri was renamed Alexandropol after Tsar Nicholas I's wife, Princess Alexandra Fyodorovna. By the end of the 19th century the city was one of the largest cities of Russian-ruled Eastern Armenia with a population similar to that of Yerevan. Much of the historic center dates to the days when Gyumri was an outpost of the Russian Czar in the Southern Caucasus, and the architecture reflects that with the buildings of dark black tufa stones, which are primarily in 1800's Russian style with Armenian touches.
Between 1924 and 1990, the city was known as Leninakan in honor of Vladimir Lenin. The large part of Leninakan was destroyed by the 1988 earthquake which devastated the region, part of which has been rebuilt. Following independence, the original name Kumayri was used until 1992, then Gyumri was chosen as the name of the city.
Visiting GYUMRI is on the itinerary of the following tours: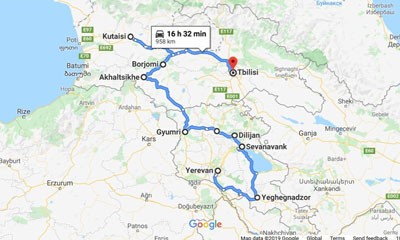 Close Map View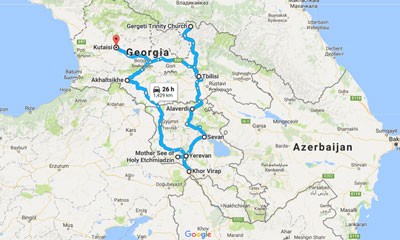 Close Map View