Tatev
TATEV
The 9th century Tatev Monastery is located in the southeastern Syunik Province of Armenia, not far from the city of Goris, and 280 km away from Yerevan. The Tatev plateau has been in use since pre-Christian times, hosting a pagan temple. The temple was replaced with a modest church following the Christianization of Armenia in the 4th century.
At the beginning of the 11th century, Tatev hosted around 1,000 monks and a large number of artisans. In 1044, the armed forces of neighboring emirates destroyed the St. Gregory Church and its surrounding buildings, which were reconstructed soon after that.
In 1170, Seljuk Turks plundered the monastery and burnt some 10,000 manuscripts. During Timur Lenk's campaigns into Syunik (1381-1387), Tatev was looted, burnt and dispossessed of a significant portion of its territories. The monastery received an additional blow during Shah Rukh's invasion in 1434. It was looted again during the incursions of Persian forces led by Aga Mahmet Khan in 1796.
In the 14th and 15th centuries Tatev Monastery hosted one of the most important Armenian medieval universities, the University of Tatev, which contributed to the advancement of science, religion and philosophy, reproduction of books and development of miniature painting.
"Wings of Tatev" is the shortest, most picturesque and impressive way to the Tatev Monastery. "Wings of Tatev" is a heavenly highway at an altitude of 320m, and 12 minutes of an unforgettable flight over the gorge of the stormy Vorotan River. Built by the Austrian-Swiss company Doppelmayr/Garaventa in 2010, it is the longest reversible aerial tramway in the world (5.7 km, or 3.5 mi), and holds in the Guinness Book of World Records a record for longest non-stop double track cable car.
Visiting TATEV is on the itinerary of the following tours: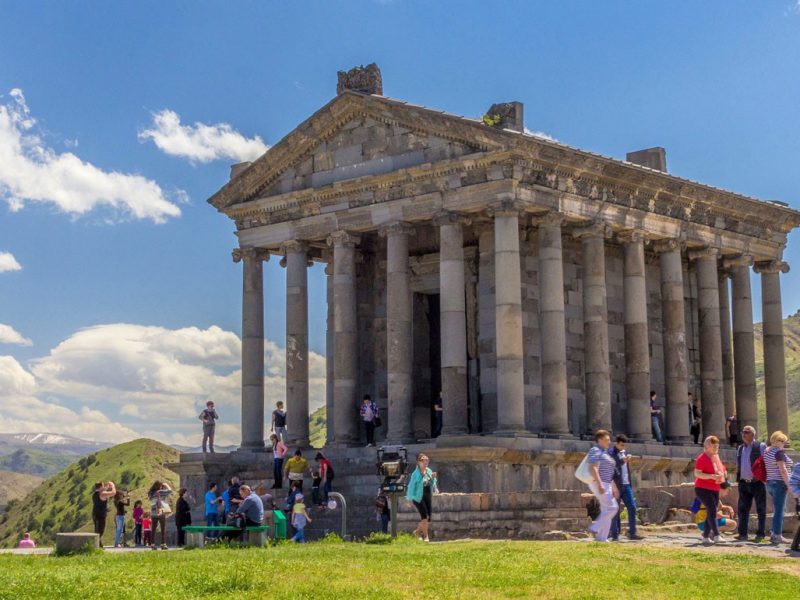 Close Map View