Geghard
GEGHARD
The monastery of Geghard is a unique architectural construction in the Kotayk Province of Armenia, being partially carved out of the adjacent mountain, surrounded by cliffs. Those spectacular towering cliffs surrounding the monastery are part of the Azat River Gorge, and are included together with the monastery in the UNESCO World Heritage Site listing.
With its extraordinary cave churches and tombs, it is the best-preserved and most complete representative of the overall architecture and decorative arts of the medieval Armenian monastery so far.
While the main chapel was built in 1215, the monastery complex was founded in the 4th century by St. Gregory the Illuminator at the site of a sacred spring inside a cave. Some of the churches within the monastery complex are entirely dug out of the cliff rocks, others are little more than caves, while others are elaborate structures, with both architecturally complex walled sections, that run deep inside the cliff. Khachkars (cross-stones) with various ornaments are inserted into the exterior walls and hewn on the adjacent rock surfaces.
The monastery was famous because of the relics that it housed. The most celebrated of these was the spear which had wounded Christ on the cross, allegedly brought to Armenia by Apostle Jude (called here Thaddeus), from which comes its present name, Geghard ("The Monastery of the Spear"). A special gilded silver case was made for it in 1687, and currently the Holy Spear is on display in the Echmiadzin Cathedral's Museum.
Visiting GEGHARD is on the itinerary of the following tours: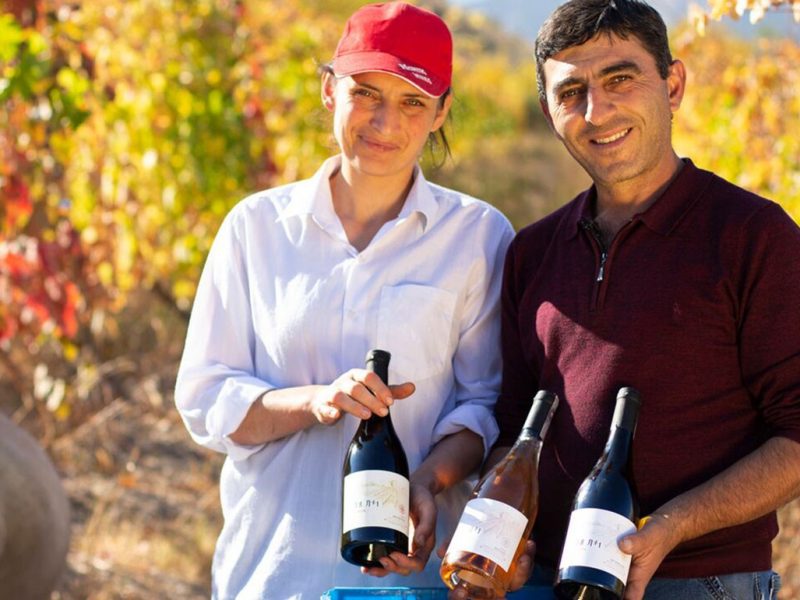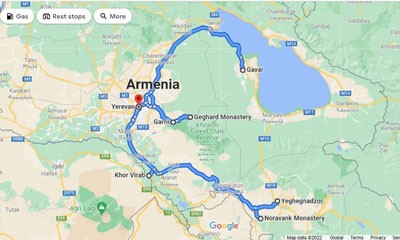 Close Map View