Haghartsin
HAGHARTSIN
Hidden in a verdant valley 13km northeast of Dilijan, Haghartsin ("The Dance of the Eagles" in Armenian) was built between the 10th and 13th centuries and has three churches: one named for Gregory the Illuminator, another for the Virgin Mary (Surp Astvatsatsin), and the third for St. Stephen (Stepanos).
There are some fine khachkars to see around (don't miss the one on the southern wall of Surp Astvatsatsin), a sundial on the wall of St Gregory, a ruined gavit and a refectory with the stunning arched ceiling. The monastery was built by order of two brothers, princes of the Bagratuni kingdom, and their family seal can be seen on the back of St. Stepanos.
The local terrain and scenery, determined the compositional peculiarities of this monastery. Haghartsin has no walls, and its structures are surrounded by verdure and peasants' homes, some being a rather long distance away from the monastery.
The monastery is also famed for housing an image of the Virgin and Child, which has distinct Mongolian features – added to convince the next wave of Mongol invaders not to destroy the church. The monastery was ravaged during the Seljuk Turks campaign, but the complex was reconstructed in the 12th century by order of the Georgian King George III and the Armenian princes.
Haghartsin Monastery has undergone a major renovation by Armenia Fund with the donation from HH Dr. Sheikh Sultan bin Mohamed Al-Qasimi, Ruler of Sharjah.
Visiting HAGHARTSIN is on the itinerary of the following tours: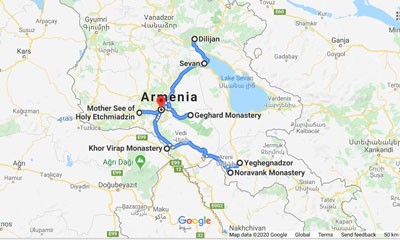 Close Map View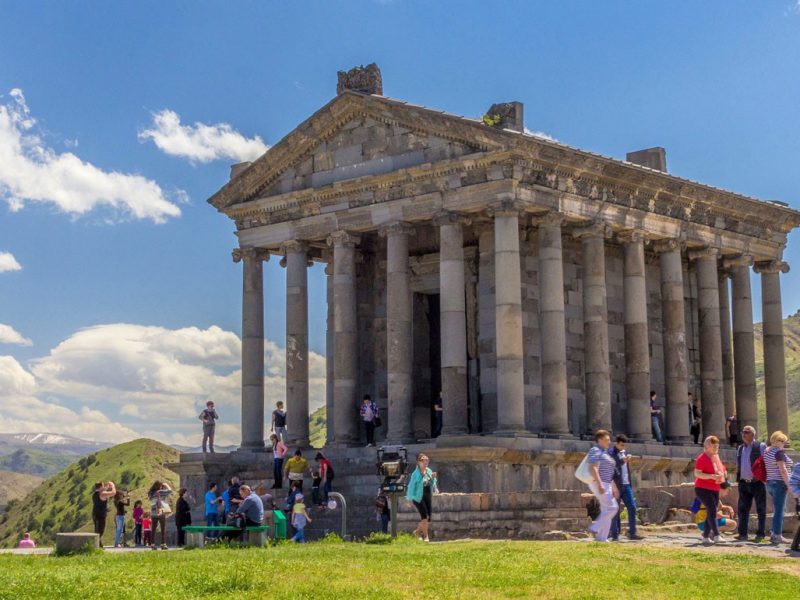 Close Map View