Noravank
NORAVANK
Noravank ("The New Monastery" in Armenian) is a 13th century monastery, located 122 km from Yerevan in a narrow gorge made by the Amaghu River, near the city of Yeghegnadzor, in the Vayotz Dzor Province of Armenia.
Set in the spectacular valley of tall brick red rocks and cliffs, the monastery built out of the local stone, blends into the background of the molten red gorge, that contrasts with the stark blue sky. Noravank was founded in 1205 by Bishop Hovhannes, the former Abbot of Vahanavank. The grandest structure of St. Astvatsatsin (The Holy Virgin), was completed in 1339, a masterpiece and the last work of the talented sculptor and miniaturist Momik.
The second church is the St. Karapet, a cross within a square design with restored drum and dome built in 1227, just north of the ruins of the original St. Karapet, destroyed in an earthquake. Ruins of various civil buildings and splendid khachkars are also found both inside and outside of the compound walls.
In the 13th–14th centuries the monastery became a residence of Syunik's bishops and, consequently a major religious and cultural center of Armenia, closely connected with many of the local seats of learning. Noravank was also the residence of the Orbelian princes. The famous architect Siranes and the miniature painter and sculptor Momik worked here in the latter part of the 13th and early 14th century.
Visiting NORAVANK is on the itinerary of the following tours: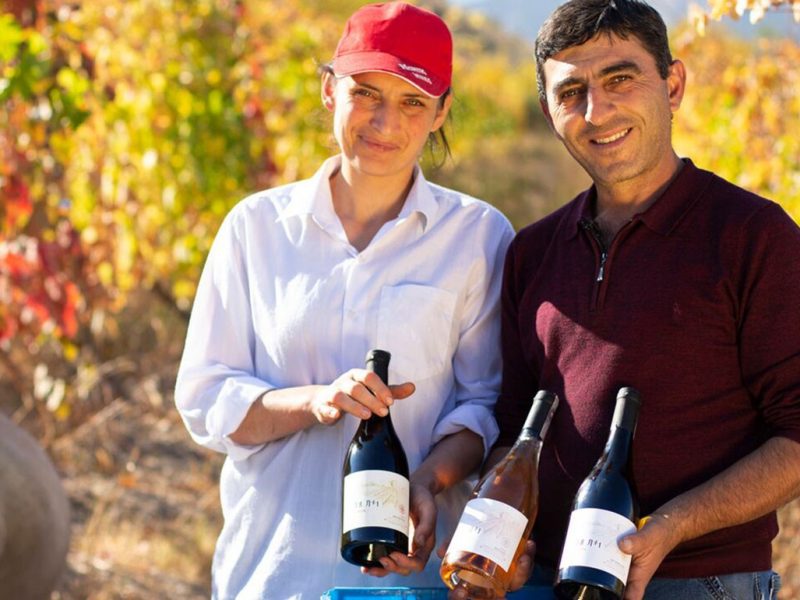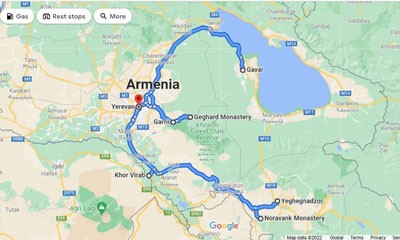 Close Map View