АНТОН ГРИШИН, МОСКВА, РОССИЯ
Карина, добрый день. Вообщем все хорошо. Группа в восторге. Хорошие отзывы о поездке. Водитель отличный. Гид еще лучше. Авиабилеты бы подешевле! Вообщем спасибо. Будем еще агитировать в Армению туристов!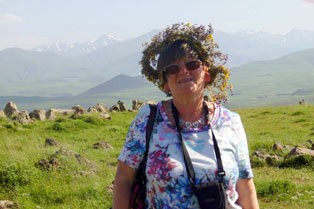 ZSUZSA KUCSKA, HUNGARY
Great organization, excellent bus driver, prepared, nice tour guide, delicious dinners, good hotels. The country is magical! Thank you.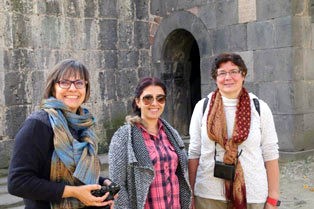 GERALD, ESTHER AND WENDY, CANADA
It truly was a wonderful time to visit and explore your part of the world. You provided knowledgeable guides and drivers, which really helped out with our big adventure. From Mestia in the Svaneti, to Stepenakert in Artsakh, it was always an eye opener.
To you and your wonderful crew, a very Merry Christmas and a fantastic New Year!
Gerald, Esther and Wendy
DANIEL & RALITSA TSVETANOV, BULGARIA
Dear Phoenix Tour,
Thank you for an amazing trip. Our driver Ara was such a kind and patient person and made our tour unforgettable. Thanks a lot!
BUDAPEST ARMENIAN COMMUNITY, HUNGARY
Dear Phoenix Team,
On behalf of the Budapest XI District Armenian Minority Community we thank you for the organization of our pilgrimage tour in Armenia!
Hegedüs Annamária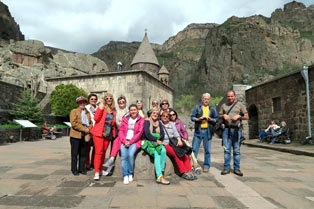 BULGARIA GROUP
Дамы и господа,
Все члены болгарской группы, посетившие Армению очень  опытные путешественники, люди, побывавшие во многих странах мира.
Это дает нам повод еще больше и по достоинству оценить качества дамы, которая была нашим гидом во время короткого пребывания в вашей прекрасной Армении – Лилит Микаелян. Мы очарованы ее высоким профессионализмом, преданности делу, высокой культурой и воспитанием, тактичностью и почтенностью.
Всего за три дня Лили (как ласково звучит ее имя на болгарском языке), удалось заставить нас полюбить, даже влюбиться в историю, культуру и в людей Армении. Преданность, любовь и достоинство, с которым сопровождался нелегкий труд Лили, сделал всех нас, навсегда, послами Армении и утвердил наше благоговение и восхищение к страданиям и героизму братского армянского народа.
Мы видим трудности которые сопутствуют вас сегодня, но остаемся глубоко убеждены в том, что Армения будет и возродится. Народ с такой историей, культурой и вкладом в мировое наследии человечества имеет свое место в сердцах людей по всему миру.
Лилит, примите нашу благодарность, мы полюбили ваш народ и родину, часть наших сердец остались в Армении, навсегда!
С уважением,
А. Драганова, Б.Захариева, М. Мирчева, Т. Цекова, Д. Игнатова, М. Терзиева, С. Стоилова, Е. Янева, Ф. Босилкова, Б. Поборников, С. Поборникова, Б. Калчев, В. Стамболски
BELGIUM GROUP
It was a wonderful trip through a wonderful country.
Everything was fine, the bus, the driver (what a nice guy), the hotels, the food and of course our guide. Shushan was a perfect guide, a nice and friendly woman. She knew everything about the history of your country, the people and their habits. In one word, it was PERFECT! We will certainly recommend your agency to our friends.
Kind regards,
Clarita, Paul, Marek, Purita, Johan and Marieanne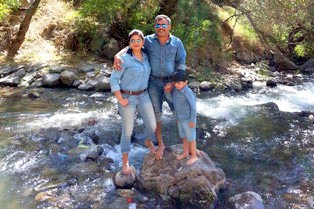 PRIYA JOHN, UAE
Greetings from Dubai:)
Trust you are doing well. We really had a wonderful time in Armenia. Thanks for making our trip wonderful:) Take care and if you happen to visit Dubai do visit us.
Regards
Priya John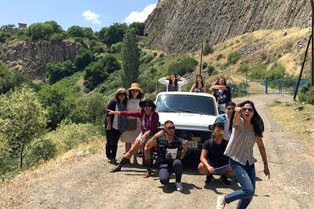 EDMOND MANALILI, UAE
Thank you so much for the warmest welcome!
We absolutely enjoyed the Armenian hospitality and would love to share this experience all across UAE. I received very positive feedback about the hotel, transfers, and all the tours from our group. Please extend our warmest thanks to Ani and Artush, they were quite nice, knowledgeable and very patient with us.
Kudos and more power to Phoenix Tour!
Edmond Manalili, UAE
JINKY ROSALES ASUGUI, UAE
Thank you Phoenix Tour for helping us arranging our tour in Armenia and Georgia. It was a quick yet fruitful getaway during Eid holidays. Special thanks to Onik Hovakimyan who has been very helpful, caring, patient tour guide and friend to all of us.
You guys rock!