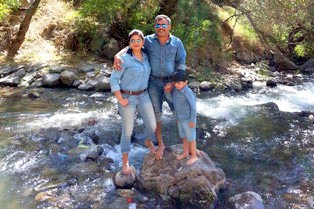 PRIYA JOHN, UAE
Greetings from Dubai:)
Trust you are doing well. We really had a wonderful time in Armenia. Thanks for making our trip wonderful:) Take care and if you happen to visit Dubai do visit us.
Regards
Priya John
JINKY ROSALES ASUGUI, UAE
Thank you Phoenix Tour for helping us arranging our tour in Armenia and Georgia. It was a quick yet fruitful getaway during Eid holidays. Special thanks to Onik Hovakimyan who has been very helpful, caring, patient tour guide and friend to all of us.
You guys rock!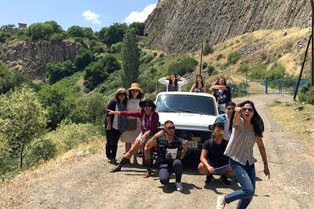 EDMOND MANALILI, UAE
Thank you so much for the warmest welcome!
We absolutely enjoyed the Armenian hospitality and would love to share this experience all across UAE. I received very positive feedback about the hotel, transfers, and all the tours from our group. Please extend our warmest thanks to Ani and Artush, they were quite nice, knowledgeable and very patient with us.
Kudos and more power to Phoenix Tour!
Edmond Manalili, UAE
MALULI SAYALAK, THAILAND
In respect to my client Ms. Maluli Sayalak. Actually, Armenia was the highlight of her trip. Thank you soooo much for taking care of her. Absolutely no complains a big high five for all of you!
Martha Torres,
sales agent for ETC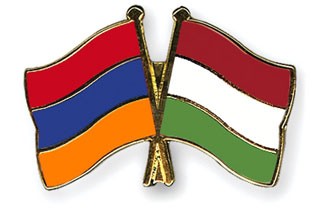 LIVIA DAVID, HUNGARY
I would like to thank you on behalf of my guests for your work!
They were absolutely satisfied and had a very great holiday in Armenia. They use the words: "our guide" was more than a guide, he is a warm hearted, lovely man, who became our friend, and would like to give us as much as possible of his knowledge within this short period as he could. Their favorite moment was when they stopped to buy something, but the shop was closed and the neighbors next house invited them to eat together, so the Armenian hospitality is endless 🙂
Thanks again to all your team!
COSTAS CHRIST, USA
Mr. Costas Christ, visiting our office at Ani Plaza Hotel in Yerevan. Costas Christ is an award-winning travel writer and editor at large for National Geographic Traveler where he frequently writes about sustainable tourism. Earlier in the day we had a very productive meeting with Mr. Christ under the auspices of the Initiatives for Development of Armenia (IDeA) Charitable Foundation and the UITO (The Union of Incoming Operators of Armenia), where we were able to discuss the great deal of the issues of tourism industry in Armenia.
SHEENA & KRISTINE, UAE
We were very satisfied with the itinerary you set for us. I would rate our tour guide Ara as excellent, he definitely added a lot of insight to the culture which proved both educational and interesting. Overall, we had a great experience with your company and would definitely recommend you to my friends!
Sheena and Kristine, Dubai
JAE YOUL UHM, SOUTH KOREA
Dear Ms Karine,
We had very nice tour with your friendly care. I was deeply impressed by the brilliant cultures of your ancestors, especially the Armenian alphabet which had created 1,000 years earlier than our character, Hangul. I hope we have another chance to meet again!
Best wishes,
Jae Youl Uhm, South Korea
WEI LING, CHINA
Excellent tour guide in each country, especially for Ali in Iran, and Anna in Armenia. They are all very professional on historical knowledge sharing and caring for the customer.
Great coordination for each country boarder crossing and smooth on country's transfer. Nice food arrangement for lunch and dinner in each country, I tried almost every specialty with fantastic flavor.
Comfortable hotel stay and safe drive experience in each country, as every day we had to spent about 6-8 hours on the road.
Wei Ling, China
LIU WEI, CHINA
这次旅途我很开心。客人也非常满意,酒店在市中心,地理位置和设施都很好,车子也很舒适,导游很用心,很努力,下次有团一定还会再找你们的~我下一年还会去的,下一年再见